Kasia & Anthony
Dreams Jade
— 07 Feb 2023 —
join us in mexico!
We would be thrilled to have you join us for our wedding in the Mayan Riviera. We're looking forward to an amazing celebration with all our favourite people!
A short stroll from the quaint fishing town of Puerto Morelos, Mexico — your baptism into the world of Dreams begins along a sundrenched beach with Unlimited-Luxury® and sublime lifestyle comforts at Dreams Jade.
Read more about our special group departure below!
Kochana Rodzino i Drodzy Przyjaciele.
Kasia Lewczyk i Anthony Da Silva Teves wraz z rodzicami, mają zaszczyt zaprosić Was na uroczystość zaślubin i weselne przyjęcie w dniu 7 lutego 2023. Uroczystości te odbędą się w Meksyku w stanie Riviera Maya.
Bardzo liczymy na wasze przybycie aby razem z nami świętować to ważne wydarzenie w naszym życiu.
Prosimy o szybką odpowiedż. Rezerwacje muszą być zrobione do 28 stycznia 2022.

Trip Departure Info
Your round trip flights from Toronto are included with Air Transat. Current flight schedule as follows;

Key Resort Features
24hr inclusive
9 Restaurants
6 Bars
free wifi
THE RESORT
dreams JADE
Located just 12 miles from Cancun International Airport, Dreams Jade Resort & Spa provides 2,640 feet of pure crystal white sand and refreshing azure waters.

Guests enjoy a family-friendly, modern vacation experience, where play and party are just steps away from peace and quiet. Access to 24-hour dining options allows you to enjoy late night bites at Coco Café, or stay in and order room service. Also available is the option to enjoy dining and nightlife through the Sip, Savor & See program at the nearby Dreams Resorts.

Participate in some snorkelling, kayaking or take a deep-sea dive in the vast blue waters or simply relax under the warmth of the sun on the white sandy beach. When the sun sets, enjoy live themed shows in the large indoor theater or sip on a cocktail at Scores with a live DJ.

Luxury and family-friendly fun awaits at Dreams Jade Resort & Spa.

LEARN MORE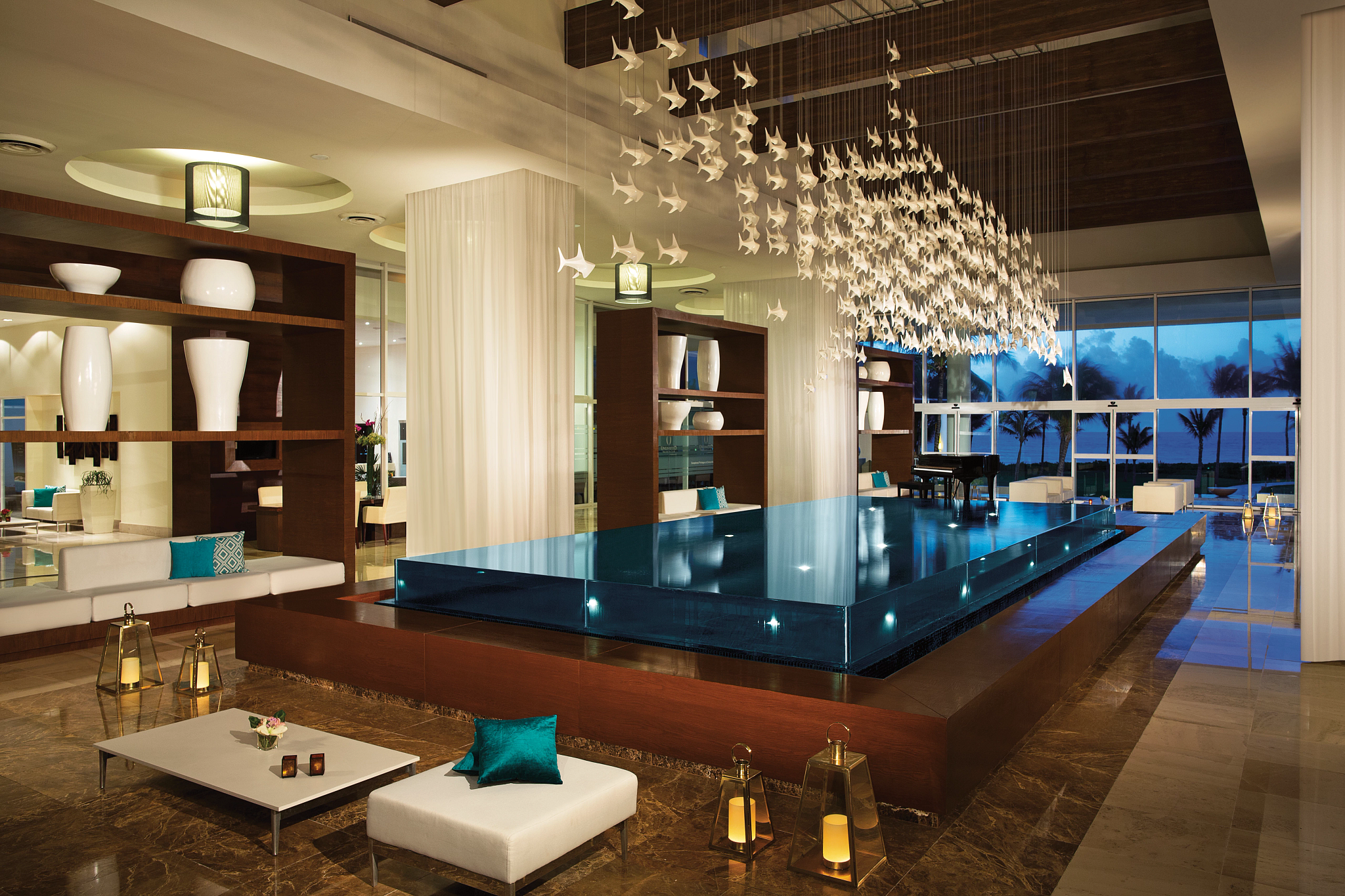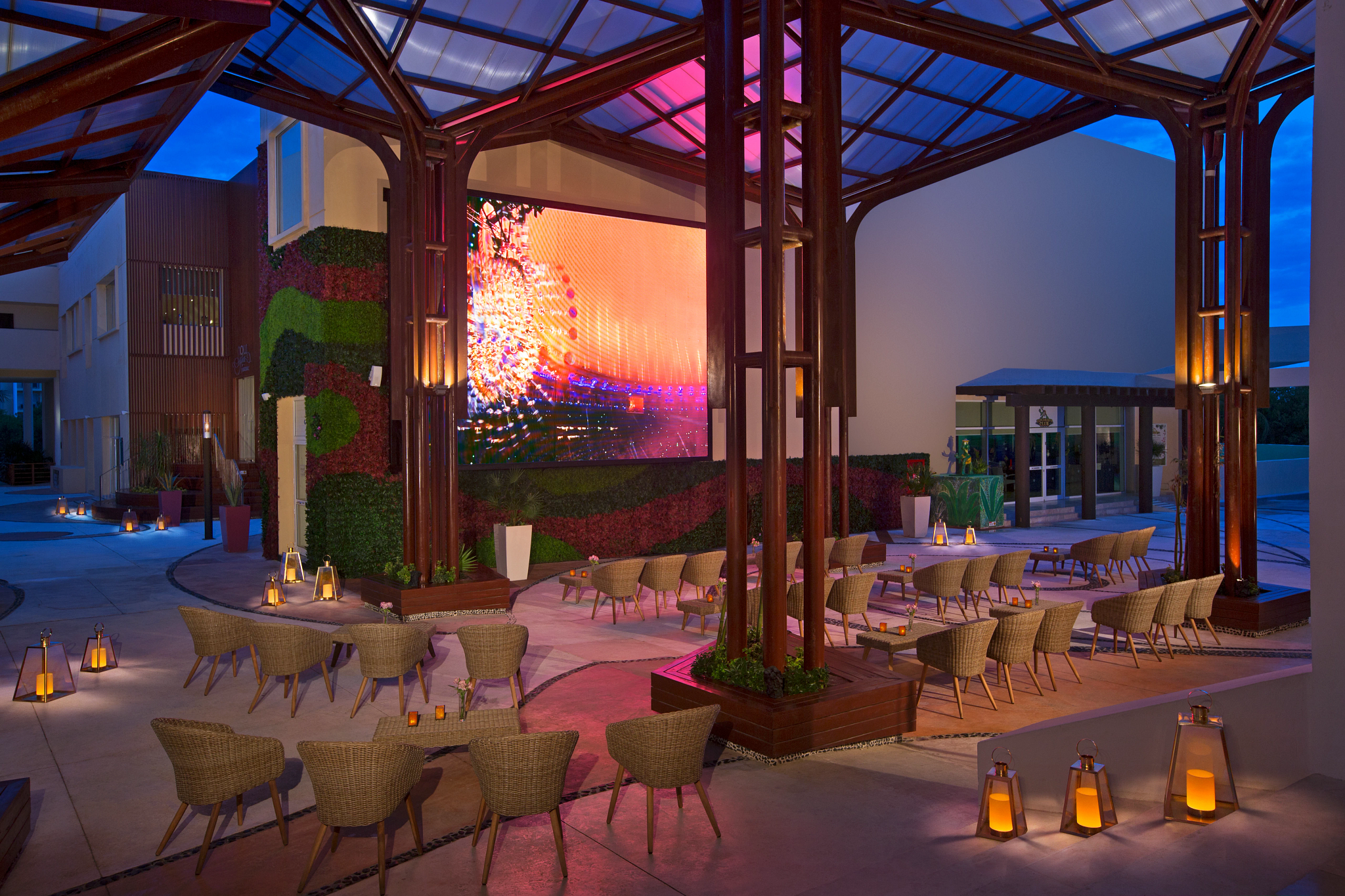 group accommodation
If you're not flying from Toronto, or would like a different room type or duration, please contact us for more info.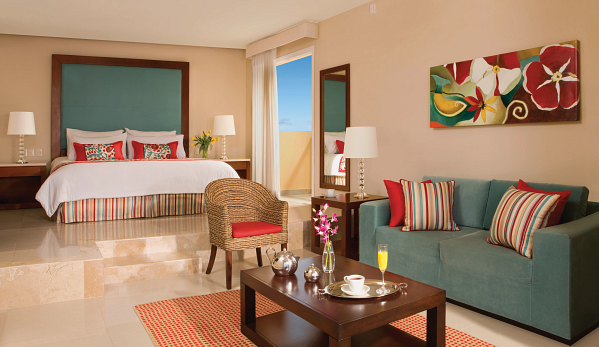 #1 jr ste tropical
TRIPLES LESS $0, SINGLES ADD $620
CHILD 2YRS $849.63, 3-12YRS $1289.63
$1959.63 dbl occ
Rates include round trip flights as noted above, and all taxes & fees. Child rates apply when sharing with two adults. Local departure tax will apply.
READ MORE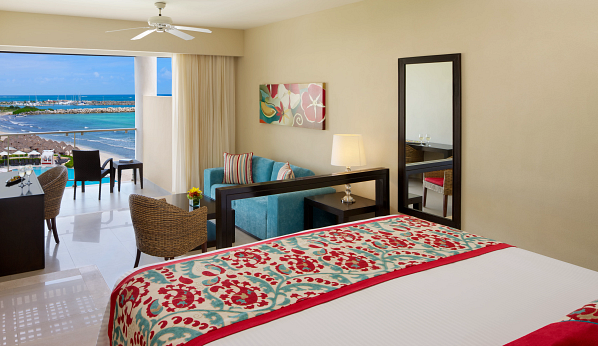 #2 jr ste PART OCEANVIEW
TRIPLES LESS $0, SINGLES ADD $670
CHILD 2YRS $849.63, 3-12YRS $1289.63
$2049.63 dbl occ
Rates include round trip flights as noted above, and all taxes & fees. Child rates apply when sharing with two adults. Local departure tax will apply.
READ MORE
rates include
Roundtrip flights from Toronto
Roundtrip airport transfers in destination
All Inclusive hotel accommodation
Complimentary group seat selection
Complimentary 50lb checked luggage
Agency navigation & assistance with newly evolving travel protocols
Agency assistance with dietary needs, seat assignments or special requests

Emergency assistance & advocacy with any pre/post customer service issues
Agency management of group communication, document delivery & reminders

$50 nonrefundable agency fee per person

Travel insurance, see below
Special seat requests or extra luggage
Local hotel environmental fee of 20 pesos per day, approximately $8USD per room
Quintana Roo tourist tax of approximately $11USD per person
Covid testing, if applicable at time of travel
Travel Protection
Stuff happens! You never know when you may need to cancel your trip. Insurance is available to protect you should you need to cancel at any time prior to departure. Coverage must be purchased within 48 hours of deposit. Ontario residents only. Please read policy details for information on COVID-19 exclusions and coverage.

**Family rates available. Please inquire if over 59yrs of age, or if trip cost and/or duration exceed those listed below.
Covid Flexibility - You may make a one-time change to the travel dates, destination or hotel with no supplier administration fees. If new dates chosen are higher in cost the applicable difference would apply. If new date is lower, rates remain the same. You may also cancel and receive a future credit of deposit up to 60 days prior to departure. Credit valid 12 months from original trip date and may be used on individual Transat Holidays package, or group package.
CONCIERGE CLUB PACKAGE
$289.44 up to $2100
tax included per person
Includes trip cancellation, CANCEL FOR ANY REASON, trip interruption, baggage, 24hr accident and emergency medical.

POLICY DETAILS
BASIC TRIP CANCELLATION
$171.72 up to $2100
tax included per person
Includes basic trip cancellation and interruption, standard policy risks only. No coverage for CANCEL FOR ANY REASON.
POLICY DETAILS
ULTIMATE YOUTH PACKAGE
$86.40 up to $2100
tax included per person
Under 29yrs. Package includes trip cancellation, trip interruption, baggage & emergency medical. NO CFAR Coverage.
POLICY DETAILS
Ready to Book?
A non-refundable deposit is required no later than January 28, 2022. Space at our group rate is first come first served as we have a limited number of rooms available in our block, so booking early is suggested. Reservations may be made after our block is full, however, subject to availability and new pricing.
Weekly, bi-weekly and monthly payments can be arranged. Balance due 21 November, 2022.

Canadian citizens require valid passports for travel to Mexico, and must be fully vaccinated against Covid-19 to board a flight originating in Canada. If possible, a scanned copy, or cell phone photo of your passport emailed to Nicole is appreciated.

Please be sure to read the group terms and conditions that apply to your reservation and digitally sign the document.
GROUP TERMS
TO CONFIRM:
Complete your reservation form by clicking below. Deposit may be made in person by appointment only with cash or cheque. Electronically, email money transfer to nicole@a-destinationwedding.com, as well as Visa, Mastercard and AMEX accepted.

Please note the reservation form does not process credit cards, details can be taken by phone.

Got Questions?
nicole@a-destinationwedding.com
$200 Deposit Per Person
(Processed as $150 Transat +$50 non-ref agency fee)
INSURANCE, IF DESIRED ALSO DUE AT TIME OF DEPOSIT
RESERVE MY SPOT!