You Said Yes!
to a destination wedding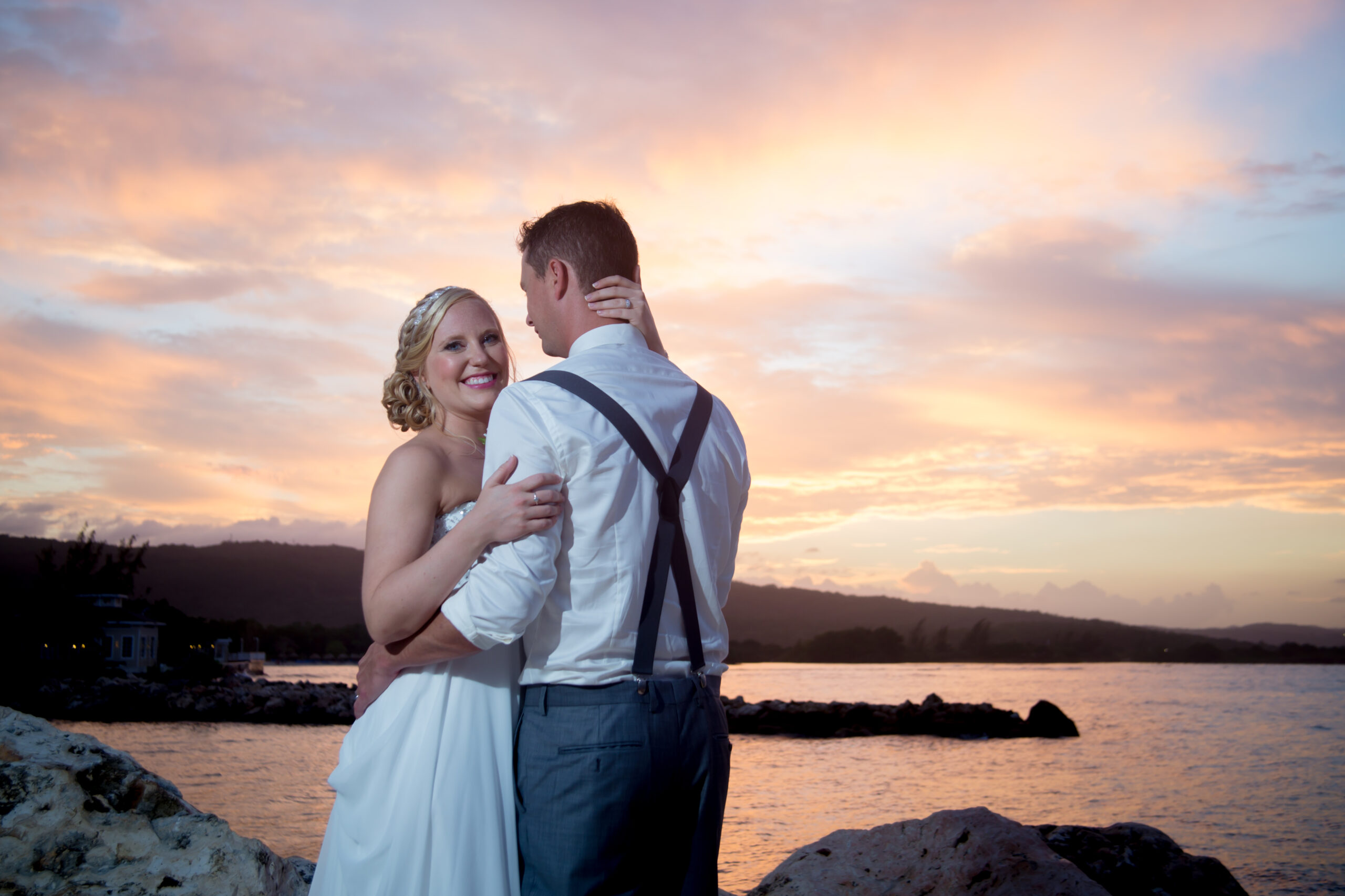 where do you begin?
What you really need to do FIRST is discover the perfect wedding style & location that fits with your personalities. Then you can avoid all the confusion and stress of trying to figure out where to start & who to trust so that planning your wedding is easy AND fun!
THE FIRST FIVE STEPS
#one
Set Your Budget
We suggest you set a budget for your wedding festivities, as well as a budget for your travel arrangements. Keep in mind that most weddings will be priced in US funds, and travel will be in CAD funds.
#two
Decide Who to Invite
You don't need to have a final confirmed list, but we recommend doing up a quick draft as this gives us a rough estimate of how many guests you can expect. This will be helpful when choosing a location, and working within your wedding budget. As a general guideline, we find most couples have 50-60% of invitees confirm.
#three
Choose a Ceremony Type
Do you want a legal wedding, religious, or symbolic? Do you know the difference? Keep in mind previously married couples, or some Spanish speaking destinations will require extra documentation which will incur extra fees. If you are thinking of a Catholic wedding, know that not all properties can offer a Chapel sanctioned by the Church. Plus, you'll want sufficient time to complete your pre-wedding classes and be aware religious weddings are not considered legal in many Southern locations.
#four
Think of Wedding Style
Are you a laid back, toes-in-sand kind of couple? Do you want to WOW your guests with extra events and amazing add-ons? Do you want your wedding to be eclectic & one-of-a-kind? Thinking about a theme? What are your favourite colours? Are you foodies? Have a favourite past time or hobby you'd like to incorporate?
#five
Prioritize
Create a list of "MUST" haves, and a list of "WOULD LIKE TO" haves. For instance, are you inviting children? If so, then a family friendly resort & venue are a must. Is your group big on dancing? Yes? Then you likely will want to add an on-site disco to that must-have list. Think swim-up bars are fun? If it's not going to ruin the experience without, then this could go on the would-like-to-have list. The more details you have on your list, the easier it will be to find the perfect fit
CHOOSE A SPECIALIST
Part of having a seemless wedding experience is ensuring you can trust your planner, and know that you're both on the same page. We find our services are best suited for couples who;
Want value over lowest price
Appreciate expert guidance
Have realistic expectations
MORE HAPPY COUPLES
JonAnn & Doran
Palladium Palace Punta Cana
Ashley & James
Ocean Riviera Paradise
Sam & Eric
Occidental Grand Xcaret
Katie & AJ
Planet Hollywood Costa Rica
Elyse & Nathan
Ocean el Patriarca Varadero
Laura & Travis
The Fives Beach Resort
Meghan & John
Sandos Playacar
Katelyn & Ryan
Dreams La Romana
Ready to Start?
book your appointment today!

Can't make an office visit? Contact us below to choose a quick phone chat or virtual meeting.
contact us